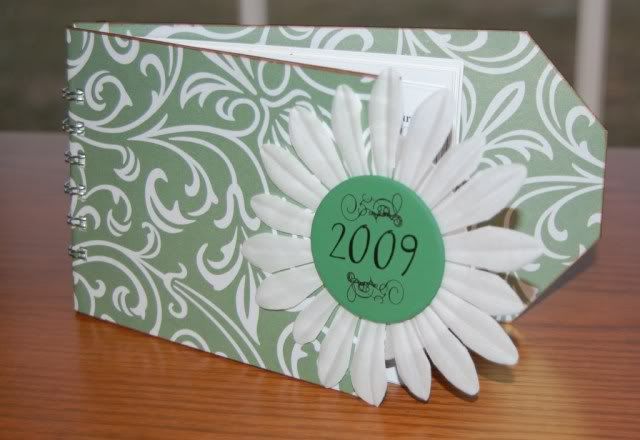 Today's gift is brought to you by Deb Harter!!
For today's gift, we are using the large magnetic card in your December kit to create a calendar.
1. Use a craft knife to cut the card apart at the seam.
2. Measure patterned paper to cover front and back of front cover of card, and adhere paper to cover.
3. Trace and cut paper to fit inside of back cover and adhere to cover.
4. I created my calendars using a program like Word. The calendar pages measure 5 3/4 inches wide by 4 1/2 inches high. Keep in mind, you will be punching holes on the left side, so when creating your calendar, allow room for that. If you would like to use my calendar templates, let me know, and I'll just email you mine. It will save you a ton of time. Print your calendars on white cardstock, and punch holes in them with a Bind-It-All. If you don't have a BIA, you can use a hole punch to punch a couple of holes and use book rings.
5. Punch your covers, and assemble your calendar. Again, you can use book rings instead of the BIA.
6. Embellish as desired. I used a large Heidi Swapp flower and painted a chipboard center to match the paper and used rub ons for the "2009" and flourishes.
7. Add your pictures, and you are done!