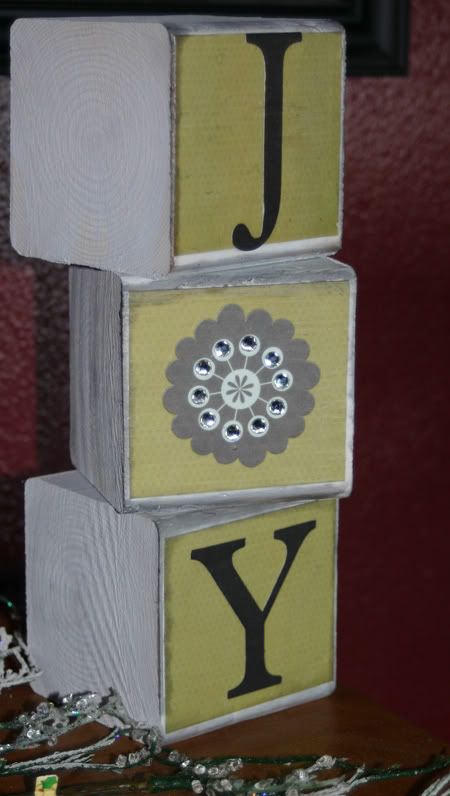 Todays
project is brought to you by Pam Bennett!
Hi everyone! Today I am going to show you a very simple home decor project. I made this simple, so that I can enjoy it year round! First of all, you need some wooden blocks. You can purchase them, or go to a home improvement store, buy wood, and cut them to the size you want. My dad cut these for me. Any size will work. I first painted them white.
I then cut paper the size of the block. I used the amazing Prudence collection by Crate Papers. I adore this collection, and it compliments the colors in my family room. I used Mod
Podge
to apply the paper.
I am sort of a Mod
Podge
freak, so then I covered the paper again with Mod
Podge
. I used my
cricut
to cut out the J and the Y out of more Prudence paper. I used a flower in the glitter die cuts as the "O".
Again...Mod
Podge
to cover the letters. As the Mod
Podge
dried, I added some
bling
on the die cut. After it dried, I displayed it on the bookcase. You can embellish more than I did, but I like the simple clean look, and it doesn't compete with the other Christmas decorations in the room!